Last Updated: December 2023
Explore the realm of knowledge management with our guide to the 8 best GetGuru alternatives! Uncover top-tier GetGuru alternatives and competitors that can revolutionize your information-sharing experience.
Table of Contents:
Guru:
Guru is a company wiki that helps you in your workflow, so the information you need to do your job is constantly at your fingertips. Guru Knowledge Base centralizes all your business information to make work easier for your team.
Why Search For Guru Alternatives?
Guru is an internal wiki tool suitable only for internal use.
Guru documentation is not competent enough to build a self-service help center for your customers.
Its search function is a disappointment. It needs improvement because it slows down on occasions when you do not type the exact keywords in the search bar
Guru slack integration is very limited. Also, integration with other tools like Confluence, Drift, Intercom, and others is limited. 
Best Guru Alternatives
Saufter.io (Overall ratings: 5/5⭐, 7 reviews)
A cloud-based customer support tool – Saufter.io provides you with all the features required to provide omnichannel customer support to your customers, and a customizable knowledge base as well.
But… it's more than just a helpdesk! It comprises an AI chatbot and self-service customer portal to provide an exceptional self-service experience to end customers.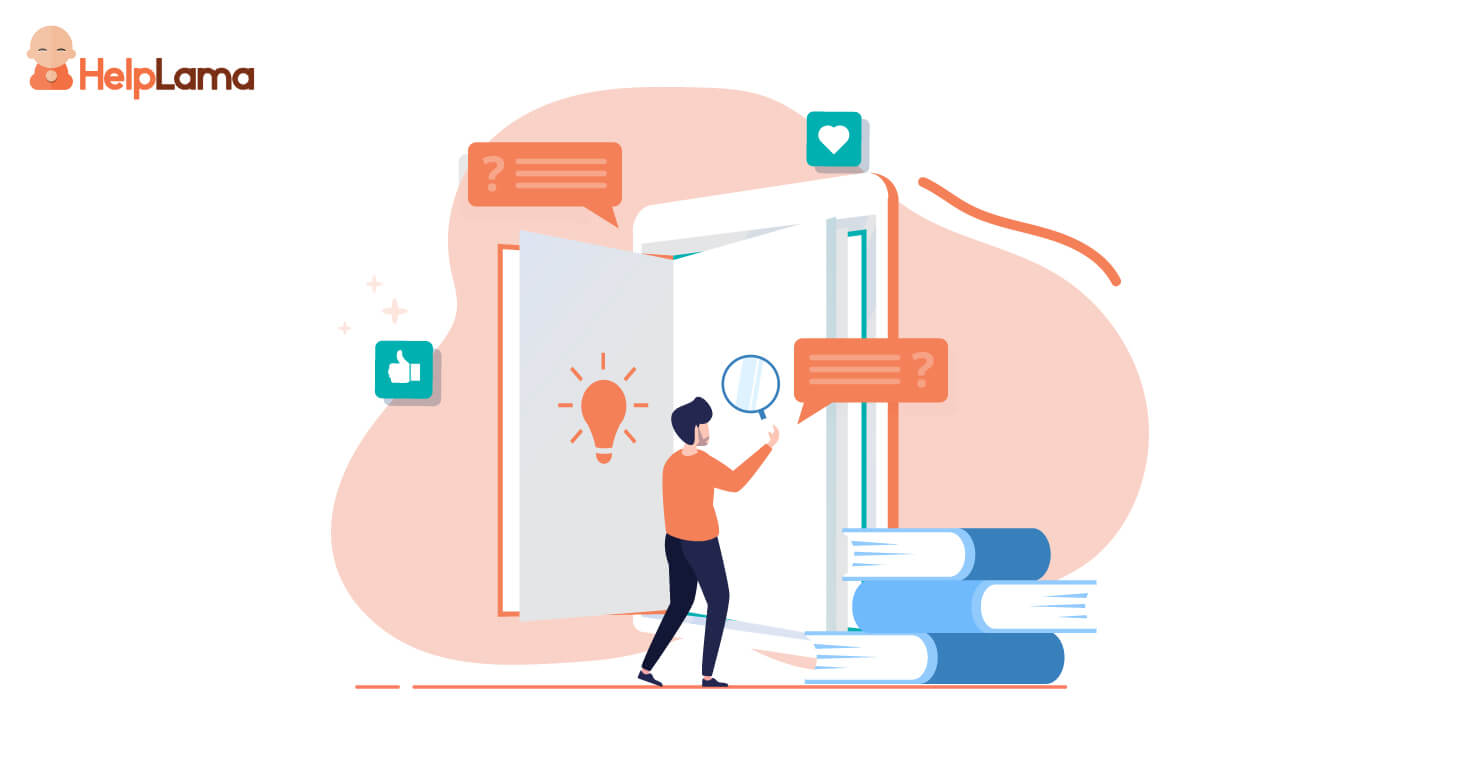 Pros:
Automated Agent training based on simulations.
Marketing Automation – automate the collection of reviews and UGC.
Fully customizable internal and external knowledge base.
AI features for self-service and proactive customer support.
Cons:
Select the features that align with your specific requirements.
Saufter.io Pricing:
Customized A 15-day free trial is also available.
ProProfs Knowledge Base (Overall ratings: 4.6/5⭐, 28 reviews)
ProProfs Knowledge Base can be set up as a self-service help center for customers. The ultimate aim of the ProProfs Knowledge Base is to make it easy for people to resolve issues on their own without asking for help.
Pros:
ProProfs Knowledge Base can offer both structured knowledge through an organized table of contents as well as searchable content that supervises users to the most relevant article. 
Provide customers with 24×7 access to help content and prevent them from raising tickets for basic issues. This reduces ticket inflow and lets agents focus on crucial customer problems.
ProProfs Knowledge Base helps organize internal company information

and to make it easily available to employees. This brings employees together, assigns them specific roles, and enables them to develop and manage content together thereby building a collaborative, knowledge-sharing culture that helps employees work in a better way.

With its online documentation and user manuals

, you can learn what your customers are searching for but not finding answers to and keep your content revised and updated.
Cons:
ProProfs Knowledge Base doesn't have an option to co-author and co-edit articles.
The company doesn't provide a mobile app for ProProfs Knowledge Base software. It makes it difficult to get acquainted with the software and its features.
The ProProfs Knowledge base lac

ks the feature of the internal comments. 
Confluence (Overall ratings: 4.1/5⭐, 3,697 reviews)
Confluence v/s Guru! Not sure if Confluence or Guru is a promising fit for your needs? Let's take a closer look at Confluence and examine why Confluence is a better alternative to Guru. Confluence is a web-based corporate wiki developed by Australian software company Atlassian. It gives your team one place to share, find, and collaborate on information they need to get work done. 
Pros:
Confluence continuously associates with Jira, BitBucket, and other Atlassian products.
You can use Confluence for knowledge management as well as to collaborate on docs and notes.
Confluence offers a wider selection of third-party integrations and plugins.
Collaboration tools are the greatest strength of Confluence. These tools make Confluence the leader among its competitors.  
Updated notifications to the collaborators are another trait of Confluence. When new updates are made, notifications are sent to the collaborators at the moment itself.

This makes sure that the knowledge base is extensive, detailed, reliable, and timely and helps build an efficient feedback loop for the collaborators. 

Another important characteristic of Confluence is seamless integration. Integrations can help in any matter like making better charts, connecting to the Google Suite of products, and adding gifs to your documents. The usage of integrations improves the content vibrantly and aids in future consumption.
Cons:
Confluence has a problem with its ROI. It is slower to reach ROI
Search has been one of the biggest challenges for Confluence users.
Confluence is high in price.
Lacks highly specialized KMS with built-in content verification workflows.
Dependency on plugins is a problem associated with Confluence.
Bloomfire (Overall ratings: 4.6/5⭐, 475 reviews)
Bloomfire is a knowledge management platform to grow your collective intelligence. Bloomfire's cloud-based knowledge management software assists businesses in collecting, connecting, and democratizing the knowledge and insights that prevail across the entire organization.
Pros:
It provides you with one central, searchable place for information and insights. Your team members can do your best work, no matter where, when, or how you're working.
Place customer insights at the center of your organization. Enable stakeholders across teams and locations to bring market research into more business decisions.
Equip and empower support agents with on-demand knowledge so they can offer exceptional customer service.
The search option is powered by AI which makes it faster to access information.
Cons: 
Slack integration is only basic.
The tool doesn't offer knowledge base templates or built-in templates.
Bloomfire doesn't provide a feature to improve SEO.
Bloomfire is built only for internal use.
Related: Best Bloomfire Alternatives to look at in 2022
Freshdesk (Overall ratings: 4.4/5⭐, 3,066 reviews)
Freshdesk offers you a knowledge base as well as a help desk, and chat. It comes with a set of features that makes it an all-inclusive customer service tool for companies across industries.
Pros:
Freshdesk creates a community forum where customers can raise questions and get answers instantly.
Freshdesk boasts Omnichannel customer service. They integrate with many channels through which a customer may contact you. This includes live chat, Apple Business Chat, WhatsApp, email, and Facebook.
They have a workflow approval system to review content.

 

Fresh desk converts agent responses into knowledge base articles.
Their chatbot called Freddy AI lets you deploy intent & behavior-based bots that trigger when it meets the requirements. Their answer bot helps customers to find the right answers quickly.
Freshdesk has several in-app collaboration features that make it easy for team members to work together and resolve tickets. 
Cons:
Freshdesk is not easy to understand. It isn't a tool that you can champion in minutes. You might need to watch a demo and a few hours to understand how everything works.
Freshdesk doesn't provide an option to export your entire knowledge base.
Co-editing and internal comments are not available in Freshdesk. Also, they don't support multi-branding.
It is not designed for eCommerce brands. Ecommerce brands have specific requirements such as deep platform integrations, customer information, changing order dates, and more which are not available in Freshdesk.
They're not quite affordable, especially if you want to unlock the main features.  
GrooveHQ (Overall ratings: 4.6/5⭐, 172 reviews)
GrooveHQ is a customer support tool that provides a knowledge base. GrooveHQ is also the shared inbox for small businesses looking for an alternative to email. 
Pros:
GrooveHQ radically reduces your support volume and increases customer satisfaction with a 24/7 smart, self-service knowledge base.
It provides better insights with its article performance metrics, most searched terms, article suggestions etc.
With more and more web traffic happening on the move, their knowledge base is designed to look and work great on any device

.

Their optimized, mobile-ready themes are fully customizable to match your brand

.
Cons:
Reporting system of GrooveHQ is entirely basic.
Knowledge base templates are not provided by GrooveHQ.
No workflow rules and approval system is available for GrooveHQ.
HelpCrunch (Overall ratings: 4.7/5⭐, 202 reviews)
HelpCrunch is a cloud-supported tool that provides a knowledge base, live chat, email marketing, and a help desk. It helps customer communications. 
Pros:
HelpCrunch allows you to stay connected with customers across the web, mobile, chat, email, and self-service.
Its pricing helps startups cut their expenses.
The search option is very useful. It provides quick and smart suggestions.
To improve the ranking and drive traffic you can use search engine indexing.
Your knowledge base can be customized using HelpCrunch.
Before final publishing, you get instant previews

.
Cons:
There is no desktop app for the software.
HelpCrunch is not multilingual.
Functionality doesn't suit big enterprises.
HelpCrunch provides very limited insights.
They don't have any rules and conditions for page or folder restrictions.
HelpJuice (Overall ratings: 4.2/5⭐, 9 reviews)
Helpjuice is used by many companies as a knowledge database. It's a go-to place to find important information stored by the company's departments. 
Pros: 
It is an easy-to-use knowledge base software to scale up your customer support and collaborate better with your team.
With Helpjuice you can customize every knowledge base.
Search engines are built from the ground up for knowledge base software and they constantly improve and update their search engine according to the needs.
They also have comprehensive analytics

to scrutinize and enhance performance.
Cons:
Media files' storage is problematic. There is no folder system or file manager for images and other media files, so they quickly get lost in an endless feed.
Knowledge base templates (ready-made) are not available. 
Helpjuice provides only limited third-party integrations.
Conclusion
GetGuru help center aids you to use Guru to organize your company knowledge. It would be better if your Knowledge base platform has a help center like that of the Guru help center. The software you choose should be adaptable to help you create both a customer-facing, external knowledge base, and an employee-centered internal knowledge base.
Still confused? Check out the Saufter.io – It can not only help you manage your knowledge but can also help you provide self-service through AI.
Start your 15-day free trial now! No credit card is required.